Business Information
Import/export and domestic wholesale business
We import only interesting products that are not yet available in Japan and that we are satisfied with. We have exclusive contracts with overseas manufacturers to sell their products in Japan. We also export our own products and sell them wholesale to stores.
Development and sales of our original products
With 30 years of experience and know-how in the industry, we develop and sell "body care and training products" and "health and diet foods and supplements.
Operation of chiropractic clinics
He is the owner of Akasaka Genki-Do, a therapeutic clinic and beauty therapy salon that opened in 1998. He has also served as a trainer for the Olympic Committee, and a total of 120,000 people have visited his clinic.
Operation of chiropractic schools
We operate a manual therapy school where you can learn our originally developed therapeutic technique "JP Balance Therapy" online and in real life. (Partly under renewal)
Sales Channels
We have multiple sales channels in place to ensure efficient sales that match the target audience.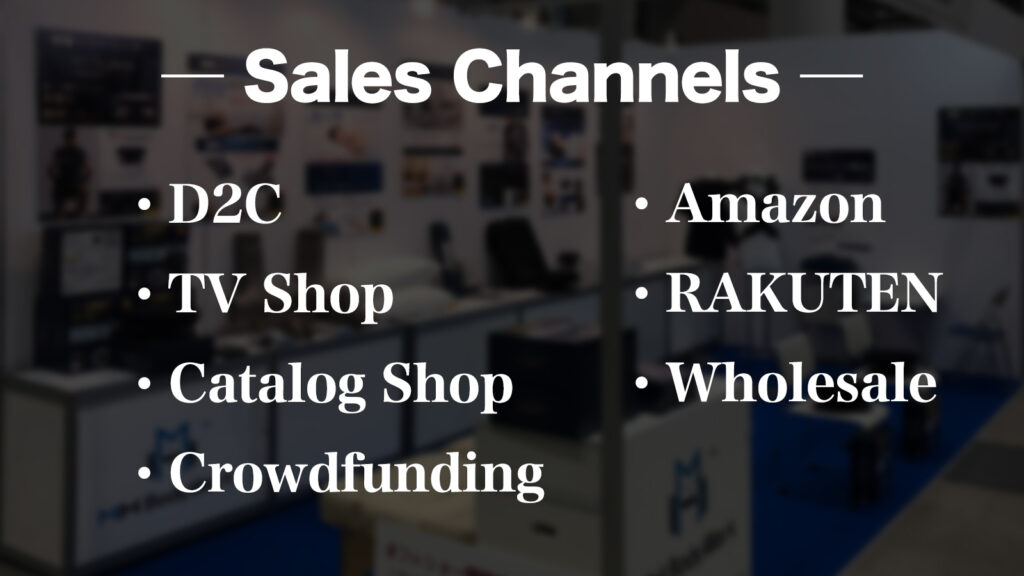 Crowdfunding Achievements
Here are some of the projects we have done so far on Makuake and Campfire.
Overseas Exhibition/h4>
We participate in exhibitions around the world and provide support for overseas manufacturers who wish to enter the Japanese market.